After spending over 11 years in high-end city centre salons, extensive training in all aspect of modern hairdressing and working with amazingly talented stylists, I found my own flair for hairdressing. I acquired confidence and passion for beautiful bridal hair styling and have developed this into a rewarding part of my career.
It has been my pleasure to have been chosen to be part of hundreds of brides wedding days over the last 8 years. I absolutely love to help create unique styles to suit each individual for their big day, making them feel confident and look a million dollars. With my upbeat, confident and relaxed nature I find I put my brides at ease and this has been reflected in some wonderful feedback.
I have recently followed my dreams and have opened my own, well appointed home salon where I love to welcome and pamper all my salon clients and future brides for their wedding trials. I use only the best quality products and take pride in creating unique and personalised styles for each client. I am always happy to welcome new clients to my salon and I offer free, no obligation consultations to all salon clients. Please feel free to contact me to have a chat. I am available either by phone, email, WhatsApp, Facebook or instagram.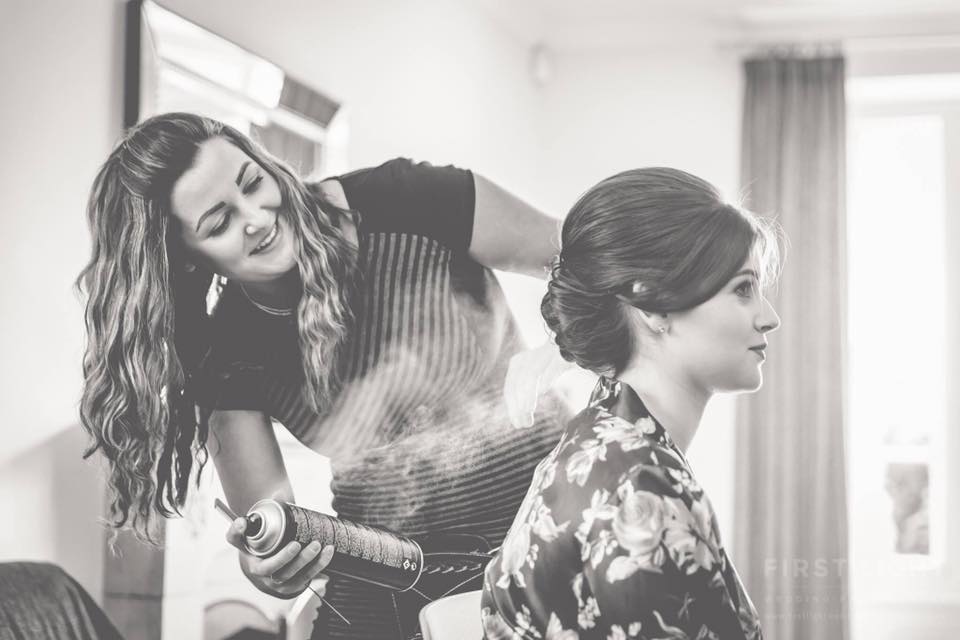 If you would like to chat through any aspect of hair for your special day, please contact me